Nowadays people buy everything online like groceries, clothes, accessories, and so on. In this list, plants are also included. People who like gardening buy plants online. But whether buying plants online is a good option? The answer to this question mainly depends on the online nursery for plants in which you are buying. In this blog let us discuss the advantages and disadvantages of buying online plants and things in which you must be very careful while you are buying online plants.
Buying plants online has both advantages and disadvantages. Buying plants online provides convenience and you will have many options but at the same time you may end up paying extra money than their actual price. But it always depends on the online nursery from where you are buying the plants. If you are buying from the best online nursery for plants then you get high-quality outdoor and indoor plants at an affordable price.
If you are buying plants from a local store then it is easy to find the plants which can survive in that environment because local nurseries will have only the plants which can survive in that particular climate condition. But if you are buying from an online nursery then it is hard to find the plants that are suitable for your place. It will be very difficult for first-time buyers. Persons who have many years of experience can sort this problem easily since they know all the details regarding the plant and they also have experience in growing different plants.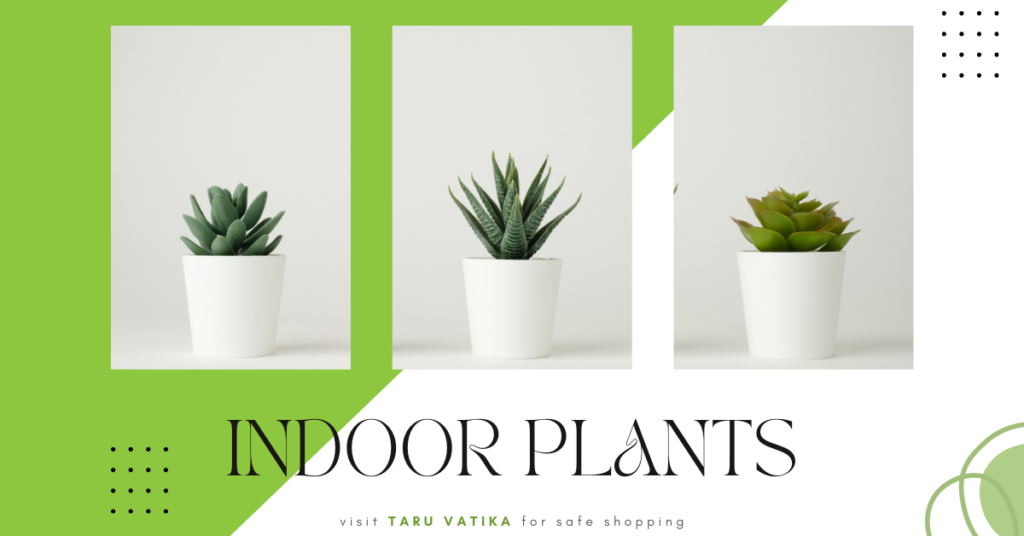 And also if you are buying indoor plants that can survive in all types of environments like Lucky Bamboo and Money plants then buying them from online stores is a good option. Before buying plants online you must check the humidity, water, and light requirements of the plants. While buying indoor and outdoor plants online you must also ensure that it does not create environmental and health risks to the people. With the help of the internet, you can easily find all the details regarding the plants. So if you are buying plants online then spend some time to know all the information regarding the plant.
Another important point is that do not believe the photos of the plants posted by the online retailers because the plants in the photos may be big and the actual plant you receive is smaller than that. Small size plants are easy to pack and ship and it is also cheap. So, most online nurseries for plants sell only small plants. Small plants will survive only if you provide extra care to them. When you are buying outdoor plants ensure that you have enough space for planting the tree or plant immediately.
The cost of buying plants online is more when compared with the cost of buying plants in the local store. But if you are buying in bulk quantity then buying plants online is the best option since most of the online sellers provide free shipping and they will be also ready to provide discounts if you are buying many plants and trees. If you are not finding a particular plant in any of the local stores then buying it from the online store for the extra cost is worth it. If you are buying plants online always buy them from reputed sellers.
When you are selecting indoor plants you must be very careful. If you are having small children or pets in your house then you must be extra careful in selecting the indoor plants because some indoor plants are toxic and consuming it may cause serious problems to the kids and pets. In some indoor plants even some parts of it may be toxic so ask the seller if you are buying in the local store. If you are buying plants online then you must do complete research before buying. Some of the plants which are toxic to kids and pets are azalea, jonquils, English ivy, amaryllis, mistletoe, poinsettias, pothos, and sago palm.
Some indoor plants attract pests. So it is better not to buy those plants which attract insects and pests inside the house. Even when you are repotting the plants you should not use the soil from the outside garden.
When you are buying new indoor plants you must always pay attention to the watering needs because it may affect the growth of the plant and at the same time excess water in the pot also attracts fungus and mold.
When you are buying plants online you must read the customer's review on the website and also the seller's review on trustable pages like Yelp and Google.
Read the seller policy to know the exact condition of the plant in which the seller will ship the plant.
When you are buying a new indoor plant for the first time you must consider the growing zone
The potting time differs for each plant variety so when you are buying a specific variety keep a note on the repotting time for that plant.
If you are planning to buy indoor plants online then you can contact Taru Vatika. Taru Vatika is one of the best online plant delivery in India. They have different types of indoor and outdoor plants which include Bonsai, Jade, Flowering plants, air purifying plants, and so on.