Are you searching for the best gift for the plant lovers? The obvious and thoughtful gift for them is buying a plant. There are different options available like indoor plants, flower plants, herbs, succulents, and so on. If the person has an outside garden area then gifting a vegetable plant is the best option. But most plant lovers will have all types of plants that they like so giving unique and different gifts related to plants will be more thoughtful and useful for them. If you have no idea regarding that then visit an online nursery for plants to know the things that the plant lovers will like. In this article let us discuss some of the best and useful gifts for plant lovers.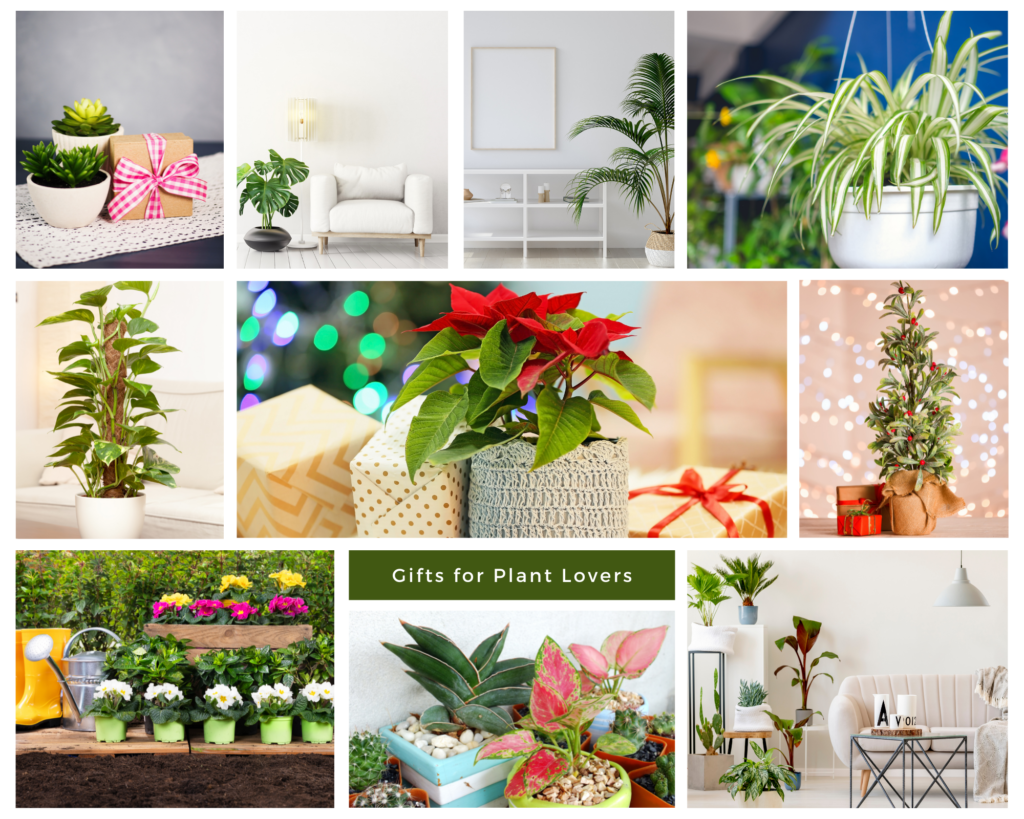 1 Micro-Greens growing kit:
If your loved ones like indoor gardening then giving a Micro-greens growing kit is one of the best options. Micro-Greens like spicy radish can be grown in this kit. If you think that it is a good option then visit the firm which provides the best online plant delivery in India to buy and gift your loved ones.
2 Garden Tool Set:
The Garden Tool set helps the gardener to seed, spray, prune, and weed. The Garden Tool set is available in different price ranges depending on the number of tools available in the package. At maximum, there are 83 different tools available for gardening purposes. All the gardening tools are ergonomically designed to make the gardening work simple and smooth.
3 Plant Mister:
Plant lovers will be extremely happy if you gift a new glass plant mister instead of an ordinary water sprayer. In addition to the practical use, it also adds beauty and elegance to the gardening area.
4 Black Harvest Indoor Hydroponic garden:
If your loved one is living in extremely cold weather but if they like to grow plants then gifting a black harvest indoor hydroponic garden is the best option. Instead of normal decorating plants, plant lovers can use them for growing useful herbs. Some of the useful herbs which can be grown in the black harvest indoor Hydroponic garden are mint, Thai Basil, Thyme, Dill, Parsley, and Basil. The black harvest indoor hydroponic garden will help the herbs to grow stronger and faster.
5 The self-sufficient backyard:
If your friend likes gardening and if she or he is planning to do it for the first then giving the self-sufficient backyard book is the right choice. This book encourages the new gardener and it also provides all the useful information that are needed to be done before and after planting.
6 Mint green succulent earrings:
Have you ever heard about succulent earrings? Mint green succulent earring is the cute ornament available in the market for girls who love both gardening and jewels.
7 Artistic watering straws:
Artistic watering straws are available in stainless steel and brass. This straw follows the same old technology of watering plants. It is used mostly for indoor plants. The wick present inside the straw pulls water from the water storage jar to the plant pot.
8 A Tall Planter:
A tall planter will add an elegant look to the house. If your friend has many small indoor plants then gifting them this tall planter will enhance the look of the garden area. This planter is made up of quality clay so it can be used for moist growing plants.
9 Apron for the garden:
Aprons are very important for outdoor gardeners. So if your loved ones have an outdoor garden in their house then gift them a lightweight and water-resistant apron. To make them extra happy you can also customize it by adding their name or photo to it.
10 Eucalyptus bundle with lavender for the shower:
Shower Eucalyptus bundle with lavender is the best home spa for plant lovers. It adds luxury to the showerhead and it also calms the mind of the person.
11 Watering cans in different shapes:
One of the most essential things for all gardeners is the watering can. Nowadays watering cans are available in different shapes and colors. Elephant shape watering can is the best gift for the person who loves plants and also animals.
If your loved ones like to stay in a green environment then gifting an indoor plant is a good option. Some of the best indoor plants that you could gift the plant lovers are listed below:
Bamboo Palm:
Growing a Bamboo Palm plant in the house gives a tropical feel. The Bamboo palm plant is also one of the best air-purifying plants. Bamboo Palm plants survive in medium sunlight. This plant can be placed anywhere within the house. The plant needs humidity so placing it on the water tray will help it to be fresh and green. Some people say that growing the Bamboo Palm plant in the house will bring luck to the family members.
Money Plants:
Money plants can survive in small spaces and it is also believed that it brings good fortune to the house. Money plants can be easily propagated. The cost of the money plant is very less when compared with other indoor plants. The money plant must be watered once a week. This plant must be grown in bright indoor areas or shadow outdoor areas.
Bonsai plants:
Growing Bonsai plants in the house will help to reduce mental stress. So in this fast and busy world gifting indoor plants like Bonsai will be a good choice. You can gift to all types of persons whom you care about. The Bonsai plants need less maintenance so you can also gift this plant to first-time gardeners. Bonsai needs direct sunlight so you can grow in your patio if you do not have enough space outside then placing it near the window is the best option.
If you are planning to buy a gift for a plant lover then you can contact Taru Vatika. They are one of the best online nursery for plants and they also have many gifts that will be unique and thoughtful for plant lovers.