In today's age and time, it has become absolutely important to bring positive energy into our living space, for we are very much surrounded and trapped by negative vibes and energy. And with the pandemic, it has gone much worse. So, what is the solution to wade off negativity? The only way it is possible is by introducing an Indoor plant.
Yes, you read it right. This may come as a new piece of information, but by introducing Indoor plants, health is improved by 69%, come packed with happiness, longevity, and positivity. While the plants are limited not just to homes, Office plants have known to boost productivity, better performance, creativity, and many more.
Let's take a walk down the greenery road and know more about the hidden and forgotten nature gift that guarantees a healthy and happy living space.
Rosemary – a beguiled fragrant plant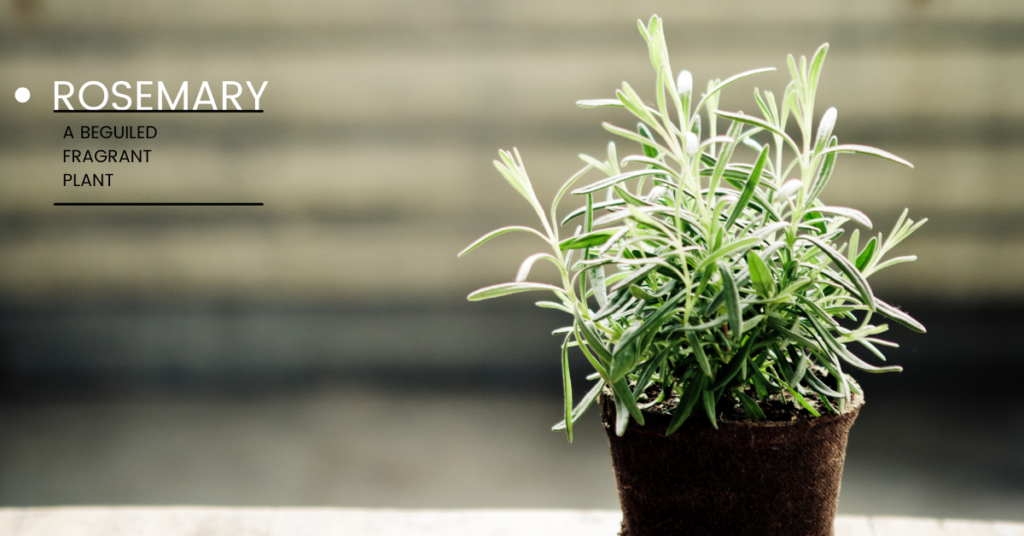 Rosemary is a beautiful and fragrant shrub, tagged as being one of the best Air Purifying Plants. Its attractive needle-like and evergreen leaves have a slightly bitter and pungent taste, mostly used to season in foods. Besides, it is also used in bodily perfumes and medicinal purposes having many healing properties.
The plant is packed with calcium, vitamin, and iron, and is used to treat digestion problems, fight anxiety, vomiting, brain aging, and many more. Rosemary can be grown both outdoor and indoors, provided regular care is promised. When placed in the living area, the plant purifies and removes harmful toxins from both mental and physical health. The very fragrance of the plant immediately fights stress and fatigue bringing inner peace to the inmates.
Jasmine – the queen of the flowers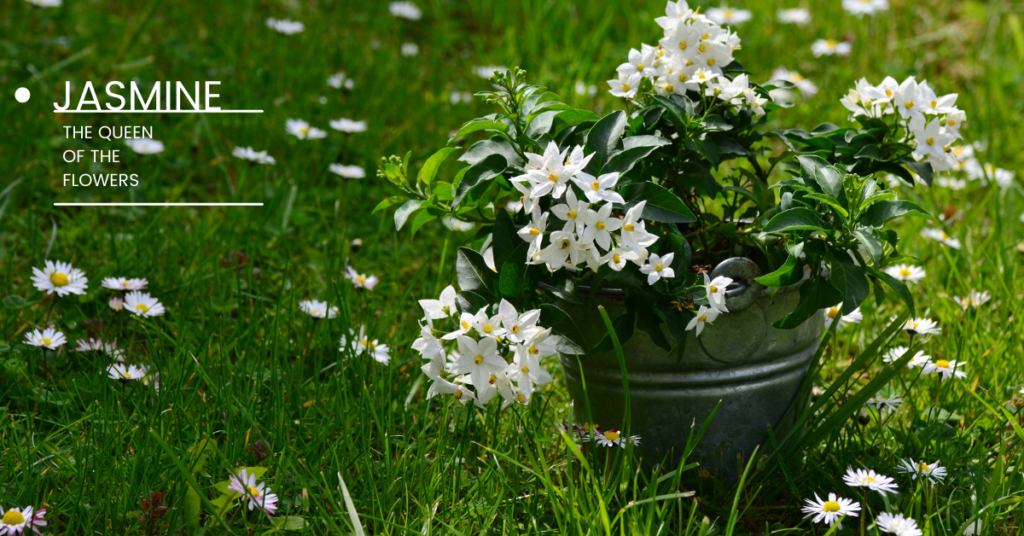 Jasmine is a delicate and fragrant plant, mainly planted for its beautiful flowers and appealing appearance. It is considered the gift of God and is used on many special and auspicious occasions. The plant signifies modesty, simplicity, purity, and strength.
Many women adorn their hair with the jasmine flower, for it is believed to bring positive energy while nourishing and strengthening the relationship. The aroma also soothes the tired body and mind. Not many know, but jasmine is a great Indoor plant, for its appealing and natural air freshener. Jasmine is easily available and can be brought from an online nursery for plants too.
Lucky Bamboo – loaded with luck and prosperity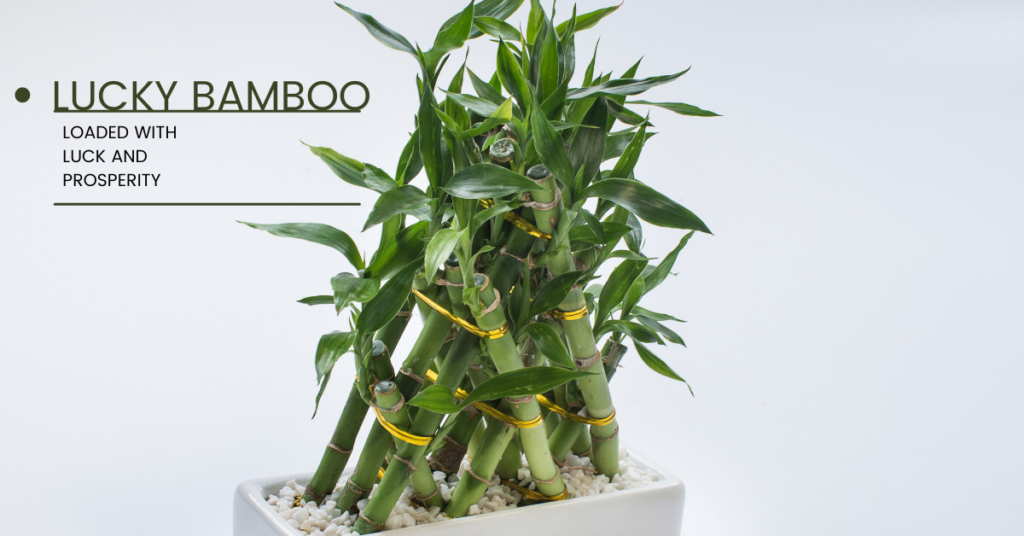 The very name Lucky Bamboo signifies luck, wealth, health, and prosperity. Being a low-maintenance plant, Lucky Bamboo can be kept in homes as well as offices. Not just popular for its striking, attractive features and appearance, the plant brings health and happiness when placed in the right direction.
It is one of the popular plants and is a great option for Bonsai enthusiasts. Taking care of the plant is very easy and simple, but must be ensured that the plant is submerged at least an inch in freshwater to retain its freshness and good luck.
Peace Lily – a symbol of Peace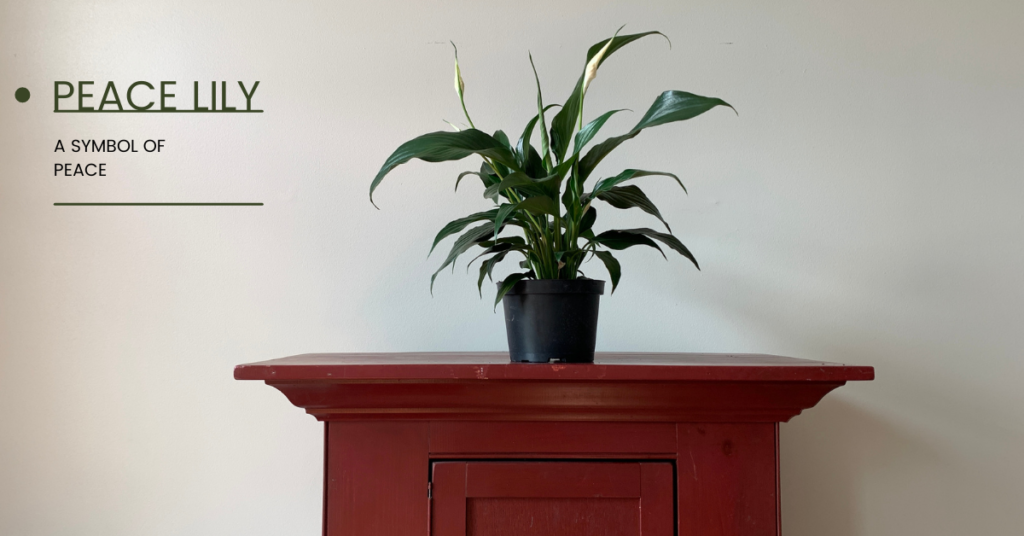 With no doubt, the Peace lily is sure a beauty for its shiny and green leaves, pointed spathe, and creamy undyed spadix. It summons up the perfect Indoor plant, not just for its beautiful and attractive appearance, but also for its air-purifying qualities. Besides, it has also ranked top as the best air purifying plant by NASA. It removes toxins like benzene, trichloroethylene, absorbing the indoor pollutants from its leaves, and moisturizing the atmosphere. This beautiful plant makes it the best gift to your loved ones for homes and offices. You can either Buy Plant Online or by the nursery near you.
Pothos – elegant, unfussy, and flared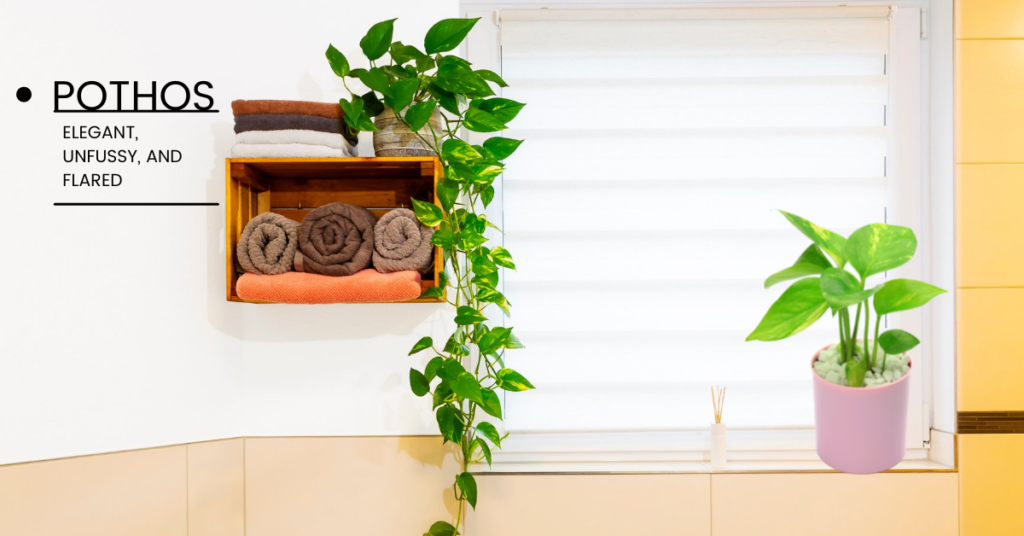 Pothos is a common hanging plant with heart-shaped, green, and waxy leaves. It is also known by many names like Money Plants, golden pothos, devil's ivy, and so on. The plant is known to attract money, good luck, fortune, etc., thereby making it a common and favored plant in homes and offices.
Pothos is believed to be a champion to purify indoor air. They may look relaxed, elegant, and pretty, but they play a strong role to remove toxins from the environment, taking up all the bad in the air, and releasing nothing but good. It is also a resilient plant, which means less maintenance and care. This makes it the perfect gift for plant beginners, by simply ordering it from the Best online nursery for plants for your loved ones.
Aloe Vera – plant of immortality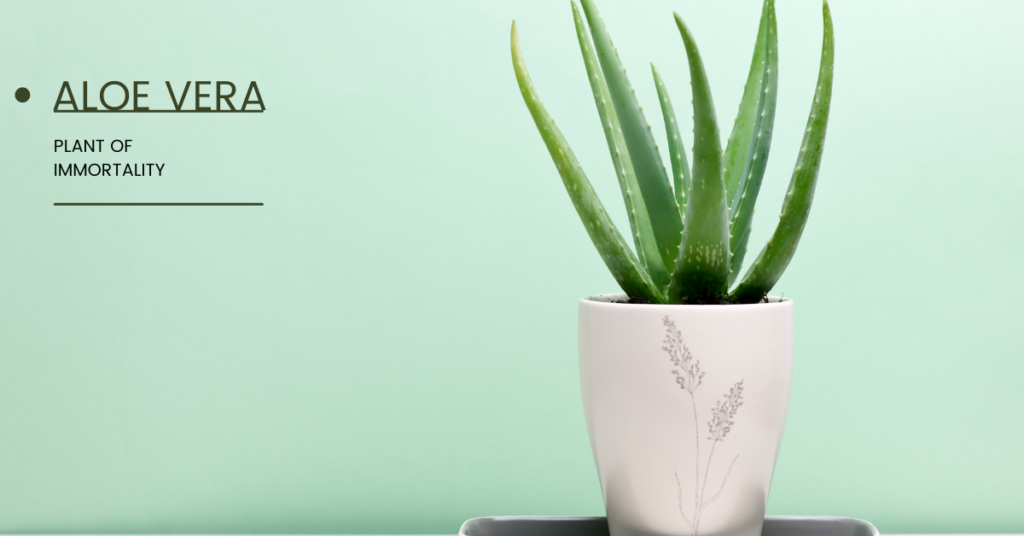 Aloe Vera is another popular Indoor Plant grown for many reasons like agricultural, medicinal, and decorative purposes. Its leaves are fleshy and thick, containing 98% water in them. The plant plays a major role in lowering blood sugar, improving digestion, relieving heartburn, treating dandruff, and many more. It has been recorded as one of the oldest plants on record for its health and medicinal benefits.
Apart from its extraordinary features, aloe vera is a great air purifying plant. It is best placed in the bedroom or drawing room for its purifying qualities. It blossoms in varied colors of orange, yellow, white, and red, making it an attractive plant.
Orchids – ancient but modern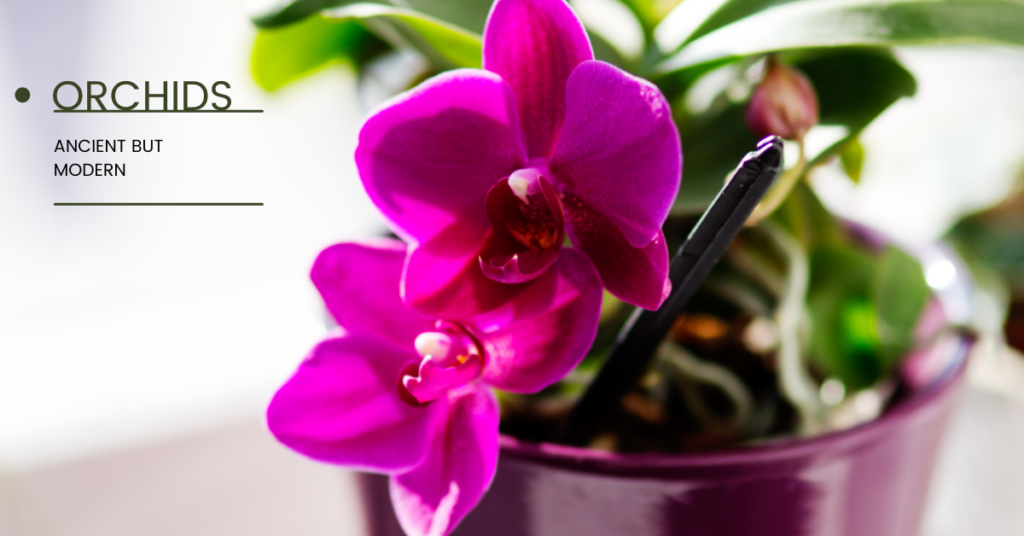 Orchid is the oldest flowering plant, dating to the dinosaurs' period. They come in many varieties, each beautiful and attractive in its own style. They are considered the best gift for newly married couples for it is often associated with fertility and virility. The plant also brings positive energy, while beautifying and decorating the place more. Its unique, prized, and symmetrical features makes it an attractive point along with its lasting beauty.
Orchid makes an easy to live with plant for their allergic-resistant properties. It is packed with many properties, that instantly uplift the inmates' mood and relives them of outdoor stress. It is also rated as the best Indoor plant for its beautiful and healing features. 
Whether it is an office or home, the above charming and attractive plants are guaranteed to make your stressful daily chores relaxed, healthy, and happy. These tiny wonders are sure to work their magic in every place it is placed. You can get to know more about the indoor plant in Taru Vatika, an informative world of plants and flowers. They promise the Best plant delivery in India, assuring the safety, quality, and on-time service. So wait no more, and bring the magic of these tiny-looking plants into your living space.