Valentine's Day offers lovers to express their feelings and emotions for their loved ones and they often come up with ideas that are impressive in many ways. This includes gifts, greeting cards, or a proposal that makes the day a memorable one. But the world has changed and so have the people. Instead of practicing the same old patterns people nowadays prefer ideas that are attractive and at the same time that are innovative.
If you want to give the goodness of green to your better half then go with the idea of indoor plants which bring a piece of nature to your home and feed you with a healthy atmosphere. If your valentine is a plant lover then your choice of choosing indoor plants is the best idea you have come up with. You can buy plants online and they will deliver you your goods with the utmost care and protection. 
Valentine's Day – Plant gift for plant lovers
Presenting plants as a gesture of love not only improves the aesthetic appeal of your home but also makes peace with your mind and improves the culture of understanding between the giver and the receiver. Make this Valentine's Day a memorable one by giving your valentine romantic plants in an eye-catching container. Make sure you get them in the best online nursery for plants or the stores nearby. 
The following are a few ideas for Valentine's Day 2022: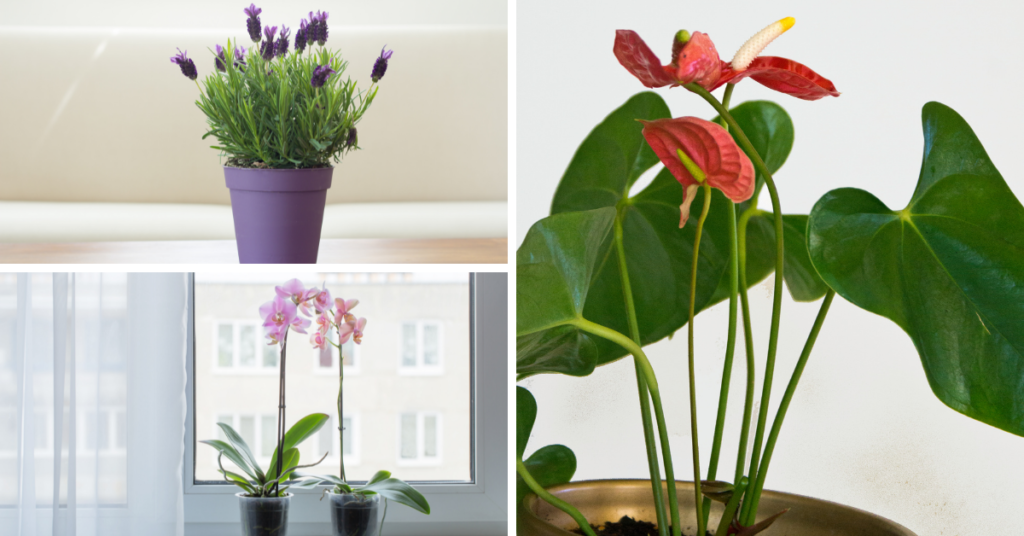 Lavender: 
Lavender, as the name indicates, many get reminded of purple-colored flowers and their delightful fragrance. It makes a beautiful transition from winter to spring and gifting your lovey-dovey with a pot of lavender would be a perfect valentine's day gift. Just watering them once or twice a month will have them bloomed and feeding them the proper amount of light would make your loved one's home freshening and also gives a visually pleasing effect inside the home.
Anthurium: 
Anthuriums are distinctive, bright indoor plants with shiny, kaleidoscopic blooms. The shades of red, white, or pink colors are seen in anthurium making them more romantic and mood-inducing with their heart-shaped leaves. Since these plants are tropical they obviously need a warm, and humid environment. Watering them twice a week results in good maintenance of the plant. 
Orchid: 
You are not a plant lover if you don't know about orchids. Orchids' petals are soft-colored and look elegant which makes them a perfect gift for someone who appreciates its symbolic value and luckily orchids are simple to take care of. This plant needs enough watering and light sufficiency to survive the climate. Depending on the color of blooming, orchids bring in vibrant sweet memories with their blooms.
If you're confident that your other half is ready for this new transformation then make their space into a green-filled claypan with your romantic plants and the love you share for them.
Indoor plants come with health benefits and also they are highly responsible for the air quality inside your home. If you care for your Valentine's health then it would be a great choice to present them with air-purifying plants as a token of love and care. Even a fair amount of greenery might improve the aura and the air quality inside your home. 
Some of the air purifying plants are listed below: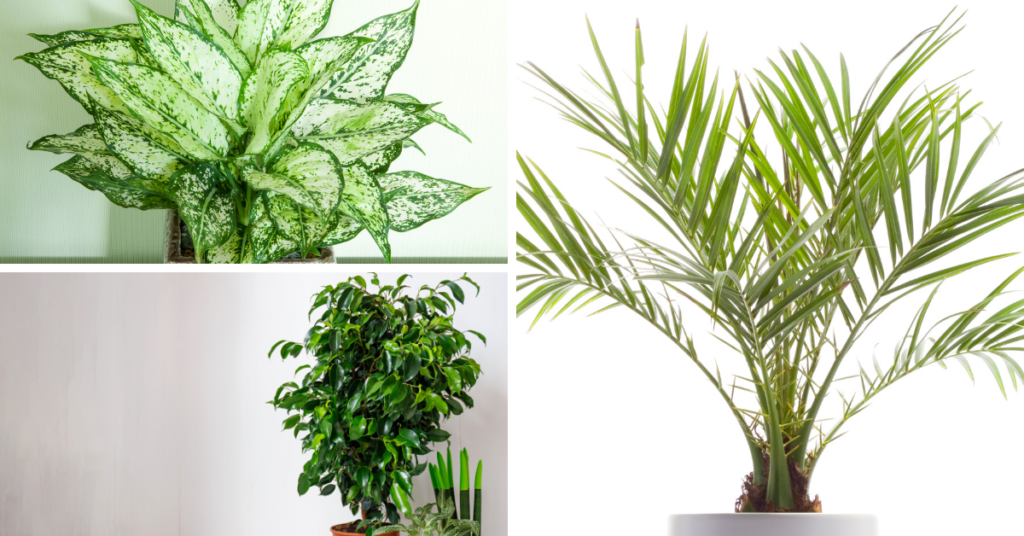 Dwarf Date Palm: 
Dwarf or pygmy plants are the roots of the palm family. They are easy to grow and need only a few amounts of sunlight and they can grow up to six to twelve feet with their tendrils reaching six feet too. This plant should be cultivated in sandy, well-drained soil once it has grown completely. They are considered to be great natural air purifiers and they can improve indoor air quality by eliminating the chemicals in the air.
Weeping Fig:
Weeping Fig is one of the best indoor trees found in the nurseries and the specialty of this tree is that as the name suggests if their growing conditions are never met properly they would weep out their leaves. They have smooth and grayish bark with teardrop-shaped leaves. This slow-growing tree needs a bright light spot and the amount of water depends on the amount of sunlight it receives. Weeping Fig is considered to be the top-rated air-purifying plant that is found to be effective in cleansing the air.
Golden Pothos:
Pothos is one of the best essential indoor plants that purify the air and remove toxins found in the air around you. This drooping plant is one of the most challenging houseplants known. It can handle low light spaces and periodic watering. This fast-growing plant removes toxins like formaldehyde found in the air. 
Boston Fern:
Boston Fern needs humidity for better growing requirements. If you properly set the plant in a cool place with indirect light and high humidity levels then your plant is to survive for a long time. Make sure the soil is muggy all the time. It removes formaldehyde, xylene, toluene, benzene, and other toxins found in the air and creates a healthy space for your significant other. 
It is often considered to be the best idea to present air-cleaning plants by avoiding the plants with yellow, or wilted leaves, patches, or brim. If you're looking out for the best online plant delivery in India then TARU VATIKA would be the right kind of choice as they pack and deliver the plants in a friendly manner. The best advice for any plant lover is that watering and taking care of your plant is a must and if not it is better to go with plants that are self-watering and nurturing.