It is agreed we all love a little green in our space for its extraordinary appearance, purifying nature, beauty, and so on. Indoor plants offer better air quality and style. But with the cramped space and demanding lifestyle we live in today, it is a little difficult to bring plants into our lives. However, this does not mean one cannot enjoy the beauty of indoor garden if you are running short in space.
Do you find it hard to believe? Well, read below some of the best practical ideas and tips that are guaranteed to make your small place green and beautiful.
So before we get into the ideas of an indoor garden, let us first discuss the main problem of space. Firstly, space is and was never an issue. All you need is a little creativity and voila, your beautiful garden is ready. The below tips will help you define your space better.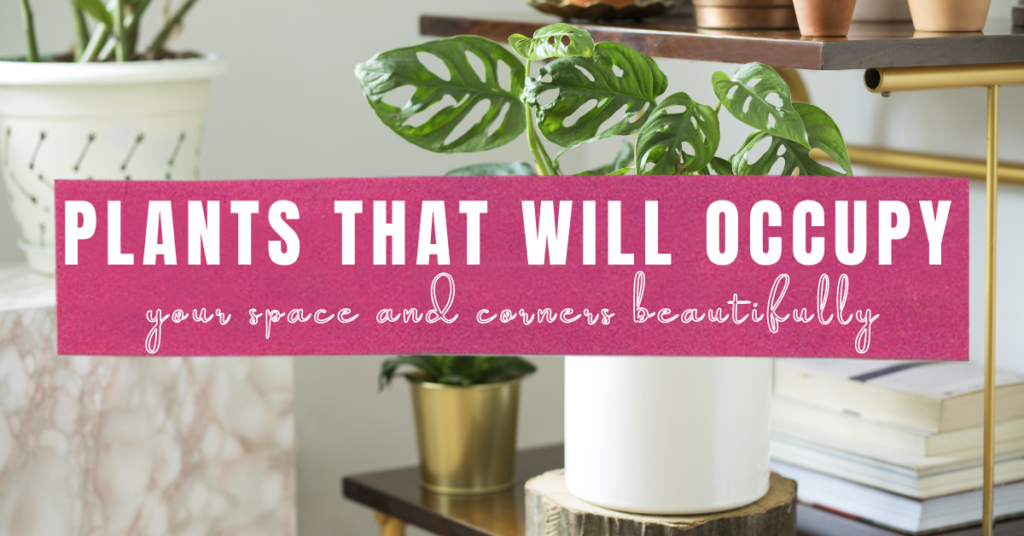 Smart and Creative Planning – When you are planning your indoor garden, the first thing you must look for is to have a clear picture of what you are working in. Understand your home and find out which part of your home receives better sunlight. Does your window have space for some herbs and bottle garden? Is your home corners empty and dead? Take a close look at your home and plan creatively. Research which plants will suit best for your home environment.
Some of the best plants that will occupy your space and corners beautifully are as follows:

Peace Lily
Peace Lily is a very beautiful plant popular for prosperity, peace, solitude, tranquility, and purification. It balances positive and negative energy and is known as the Air Purifying Plants. Their low-maintenance features make it one of the most favored options for homeowners. Their appearance and fragrance assure calmness and relieve stress.
Snake Plant
Its striking features make it one of the best stylish indoor plants, suited best for those who are not much into flowers. It is humorously called the Mother-in-law tongue for the shape of its leaves. The plant is popular for its purification qualities, where it releases oxygen at night, rather than day. It requires minimal care and can grow well in both low and bright sunlight. There are varied types of snake plants, which you can look into the online nursery for plants and find the best one that suits your space better.
Lucky Bamboo Plant
Known as the symbol of prosperity, happiness, and fortune, Lucky Bamboo is a common and popular plant that is found almost in every home and business place. Its naked branches have thin and long leaves, small in size, best placed in coffee tables and near windows. It comes with many benefits of beauty and prosperity, while at the same time its shape can be manipulated to suit the interior design.
Ferns
Tagged as the oldest plant species, Fern is a perfect description of beauty and harmony. They feature ornamental value while at the same time removing toxins from the indoor space. Ferns are commonly used for decorative purposes for many years for their lush green appearance. You can buy plant online at your budgeted and affordable price for it is easily available.


Use What You Have – When the talk is about limited space, you must make the best of the things that you have. Instead of buying new things and adding them to your already cramped space, be creative and make the best use of the things you have.
For instance, mason jars and wine bottles can be used to grow parsley, basil, and edible flowers. You just have to buy online plants and grow in the things you already have. Other reusable things to grow plants are as follows:

Tea Pots
Every house does have those old granny teapots, that are being wasted in locked cupboards and shelves. Grow flowering plants and place them on the balcony for added style and beauty.
Tin Cans
Paint and decorate those wasted tin cans and grow small plants like cacti. They are low in maintenance. You can also grow varied herbs, making it the best on-spot kitchen need.
Plastic Bottles
It is a brilliant DIY plant container. Grow your favorite plant and hang it on the window sill, balcony, kitchen, and other places you like. To give it an added look, decorate, paint and shape the bottle to your like.
Old Glass Containers
If you have any glass containers or fish tanks, then you can simply convert them into your modern and stylish flower containers. Do you know that you can grow Bonsai in a glass container? Yes, it is called Aqua Bonsai, where the miniaturized tree is grown without any soil. Its roots are submerged in water which is full of minerals and nutrients. It is best grown in glass containers, as it opens up to the viewers to witness a whole new world of the soil-less root system.
Indoor Vertical Garden – If flooring space is the issue, then why not try a vertical garden. You can hang many plants from the ceiling in different length sizes and shapes. You can also convert old ladders and attach pots and containers to them. Some plants that are best for the vertical garden are as follows:

Succulents
They are available in varied shapes, colors, and sizes. Succulents are the best and finest option for a vertical garden for their fleshy stem and leaves. They can retain water for a long period, making them the best candidate for vertical gardening. Apart from their beautiful and striking appearance, they are easily adaptable and resistant to temperature fluctuations.
Lipstick Plant
It is a very popular plant known for its unique flowers and waxy leaves. They are best placed in balconies and verandahs, beautifying the upper areas of the house. The plant gets its name for its red tube-like appearance.
Devils Ivy
Devil Ivy is also known as the Golden Pathos and Money Plants. Their refreshing features create a soothing surrounding, bringing positivity, good luck, and health. The best part about a money plant is that it can be grown in a container or bottle while creating no issue for vertical gardening. It is known for purifying the indoor air, reducing anxiety and stress, and minimizing radiation levels.
Before you start experimenting with your indoor garden, make sure you get to know everything about the plants, their type, features, conditions required, and so on. You do not have to struggle juggling from place to place to find the plants you need, as you can easily get them from the best online nursery for plants.
If you are looking for one such place where you can get varied types of plants and their required information, then look into Taru Vatika. Also, you will not have to worry about its delivery conditions and options for they are tagged as the best online plant delivery in India, assuring quality and secured services.